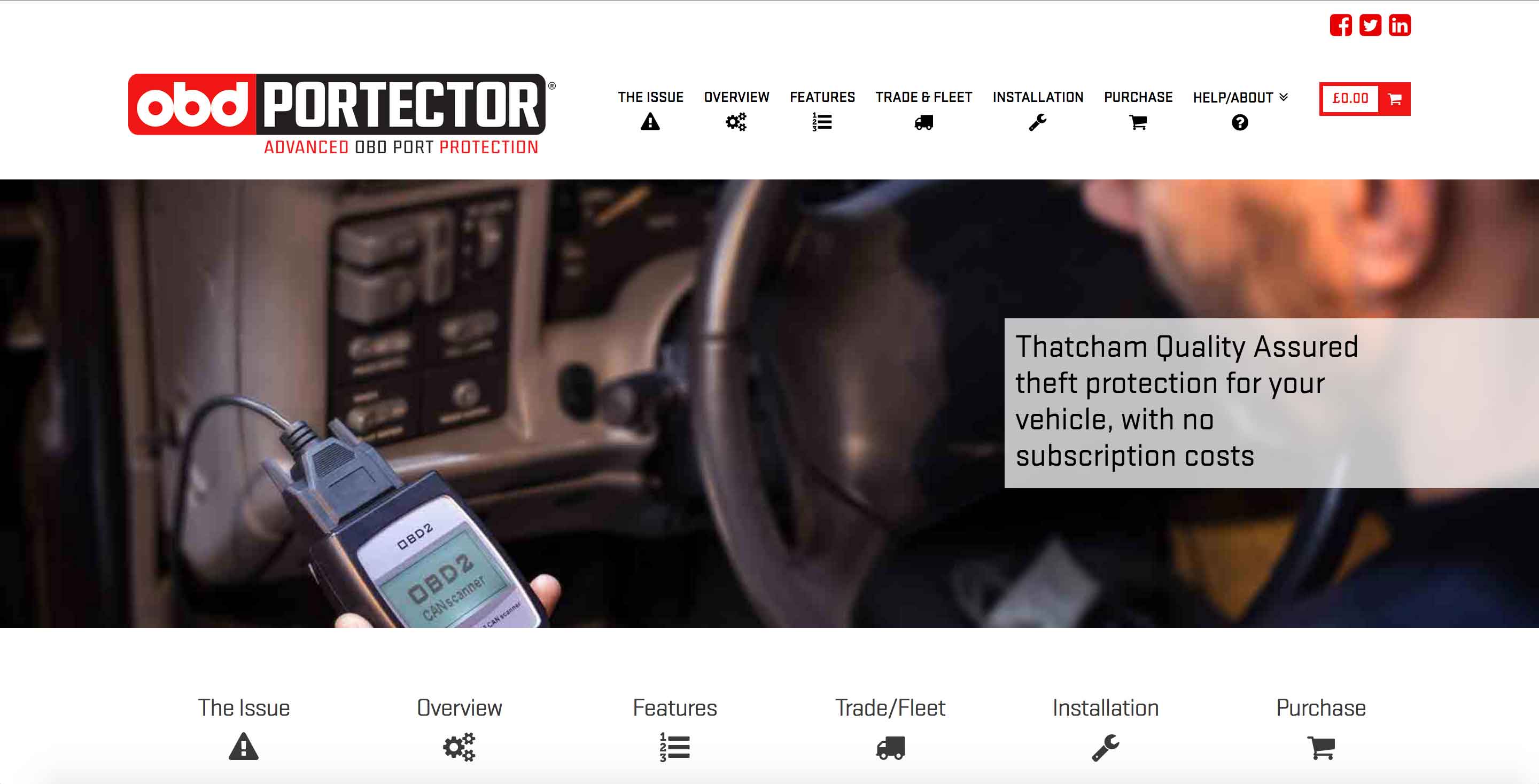 OBD Portector – Vehicle Security eCommerce Development
Established in 2002 and based in the UK, On Board Defence (OBD) Ltd. design, develop and distribute security products for the automotive aftermarket sector.
Their wealth of experience, allied to a dynamic approach to business has won the trust of multiple vehicle manufacturers along with many large fleet operators and countless trade and retail clients of whom benefit from the innovative solutions provided both in the UK, and abroad.
The project required  an ecommerce developement solution that would handle vehicle information related to the installation of vehicle security systems. With users directed to the site via insurance company referrals, the design of the site has been pared back to the necessary functionality so that the web design keeps functionality simple and intuitive for users.