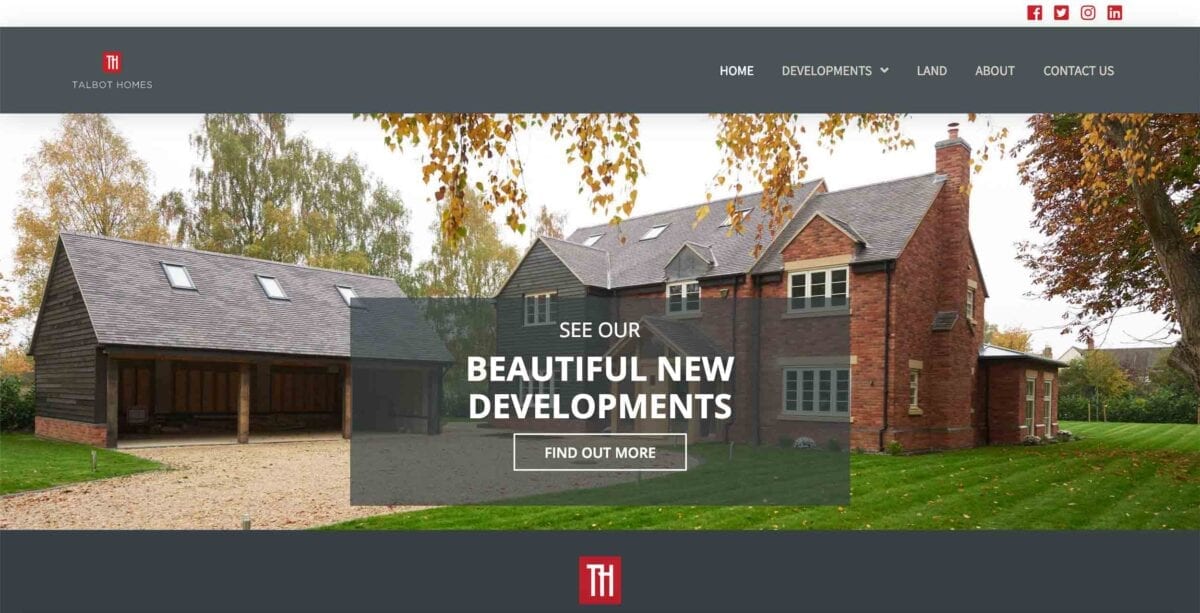 Talbot Homes have over 10 years' industry experience in developing quality homes.
Regardless of whether it's a starter home or luxury properties they ensure their homes are built to the highest possible standard, from the moment architects draw up plans, through design and construction to the handover of keys.
Their development philosophy means they employ loyal high quality tradesmen who take time and care, with the proven required skills, to hand build on site, using the very best materials and traditional methods to ensure a wonderful home is the end result.
We were tasked with building a website that reflected the above qualities, along with micro-sites to market the developments to buyers.