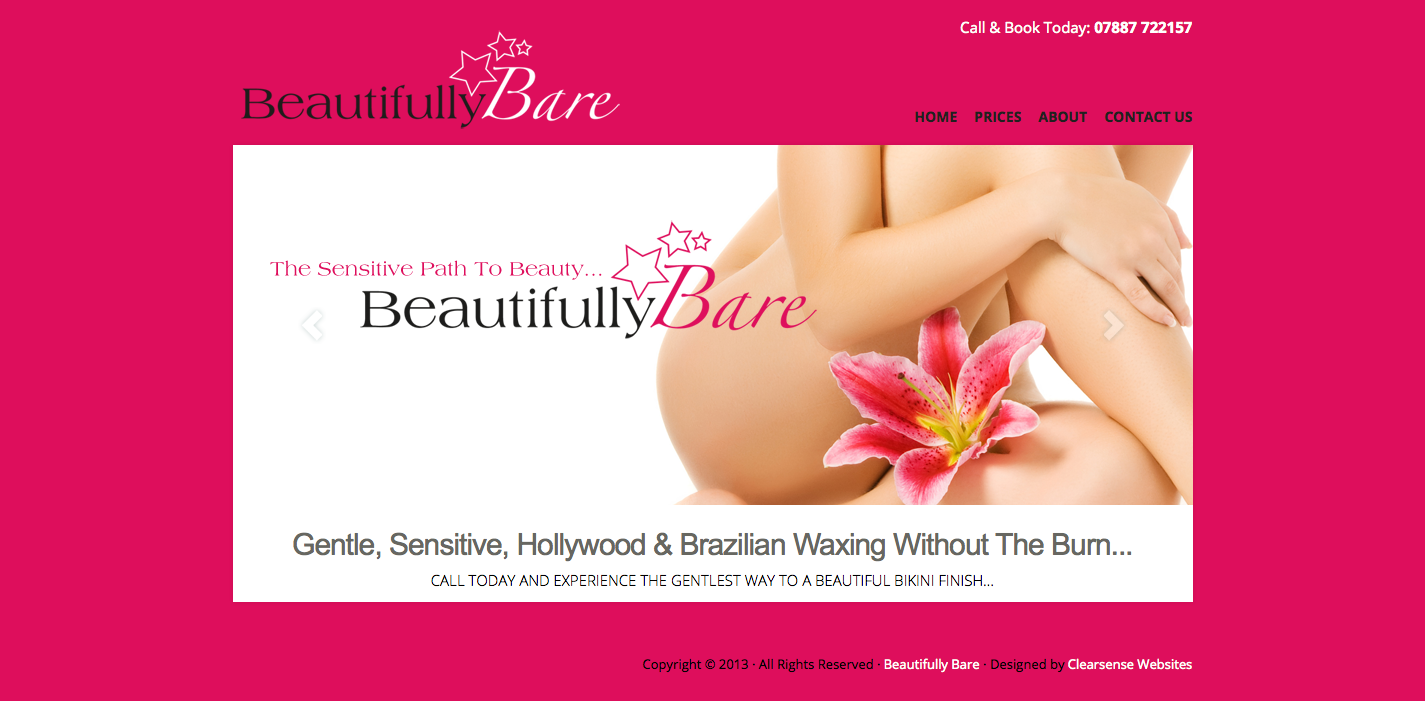 Beautifully Bare required a website to be designed a built for their specialist bikini waxing business.
Specialising in Hollywood and Brazilian style bikini waxing for women, the design needed to portray the services offered but in a tasteful and elegant way. The company wanted to highlight the gentle nature of the services they offer compared to most of their competition and so a colour scheme that incorporated a rich, warm pink was chosen.
The logo too had to portray the same elegance with a sophisticated and modern design that would appeal to the target market.
The end result is something that has drawn many compliments from the business owner and customers alike and something that Aardvarky are very proud to have been a part of.