Web Design Done Differently...
At Aardvarky, we take a completely different approach to traditional web design.
All of our websites are built using a Content Management System (CMS) which means that you retain control over the content of your website. Changing your content is no more difficult than editing any document, and allows you to update your website as often as is necessary, without incurring additional costs.
However, just being able to change the content of your website is only half the story; how your content is delivered is just as important.
There is no point having the best content in the world, if nobody gets to see and and ultimately nobody finds out about your company.
Getting More Customers Starts Before Your Web Design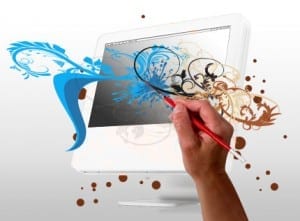 Every single website that we build, is carefully crafted around the market that you operate in. You see, it's not just about the web design, because we start to design your website from the moment we sit down and start to understand your business.
For a website to perform its function as a valuable asset to your business, it needs to not only be attracting new visitors, but the right kind of visitors. Prospective customers who are ready to buy! We're all in business to make money after all, right?
Before anything else, we analyse the market that you operate in, and get to understand how your website would best compliment your current business. More than just complimenting your business, your web design should achieve some objectives, and for that we need to understand what it is that your customers want.
By analysing your market, we get to understand what your customer are looking for, what drives them to buy, and identify the key indicators that show when a customer is ready and willing to do business.
What would you rather do? Spend your time talking to 1,000 tyre-kickers, or doing business with 100 eager customers?
I think we all know the answer to that one! 🙂
The Best Web Design For Your Market
Once we understand your market, we then set about building a website that is designed to target your market, not just in the way it looks but so the search engines send the right kind of visitors and customers to your website.
Think of it as the foundation that every website should be built upon, and the basis for all good web design.
Optimising a website after it has been built is kind of like deciding that you'd like a basement in your house after it's been built rather than doing it at the start.
Utilising the most advanced web design optimisation techniques, we'll ensure that not only is your website pleasing to the eye and projecting the right kind of image and brand for your business, but that it performs in the one area that is probably more important than any other: generating business!
Feel free to call us for a free consultation, and complete the form on this page and one of our fully qualified consultants will call you to discuss your needs and let you know how we can help with your own web design. Because we believe in everything making clear sense (not just our name) we'll provide you with a free report on your website (or lack of it), what's it's doing now, and what it could be doing for your business.
We believe that this is how web design should be done, with a focus on improving your business; if you agree, then get in touch for a chat...