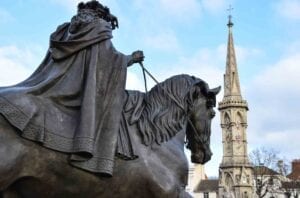 What Can You Expect From High-Quality
Web Design In Banbury?
The best web design in Banbury is not just about creating a nicely laid-out page. Here at Aardvarky Media, we're focused on telling your business' story and showing your target audiences and potential customers that you're the perfect match for their needs...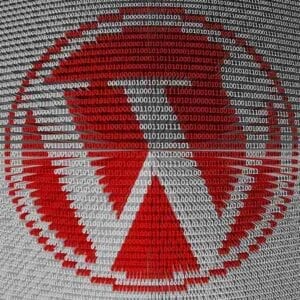 Content Management System (CMS)
Every website that our Banbury web designers build runs on a Content Management System (CMS) that allows you to create and edit your content as needed.
The CMS makes editing your content as easy as editing a regular document. You don't need a technical background or specialist knowledge. We want you to stay in control without making the process too complicated.
Audience-Centric Approach
In today's digital world, audiences crave connection. They want solutions to their problems and answers to their questions.
And that's why the team here at Aardvarky Media don't just design aesthetically pleasing websites (although we do that too!). Rather, we research what is likely to appeal to your specific audiences. It's about understanding what your potential customers are looking for and then delivering that to them, to make a sale even easier to close.
We don't just want your audience to visit your website – we want them to realise that your products and services are exactly what they've been looking for. This includes making sure that your site contains the right kind of information – timely, relevant and accurate.
Our website designers in Oxfordshire and Banbury also make sure that everything is in its rightful place. A website that's tricky to navigate shows people that you don't understand what they want. A website that's intuitive and easy to use, on the other hand, tells people that you understand and value their needs.
Leading The Right People In
But what use is an appealing website with great, engaging content if people can't find it? Optimising your website with SEO to meet the search engines' criteria is a key part of many web designs in Banbury. Do it right and the right people will end up alighting on your website.
What use is having 100 visitors if only one ends up making a purchase? By effectively optimising your website, we attract more of the people with a higher chance of becoming paying customers.
Aside from drawing in people who are already interested in what you have to offer, we also strive to design a website for you that will make a lasting impression, so they are eager to come back for more.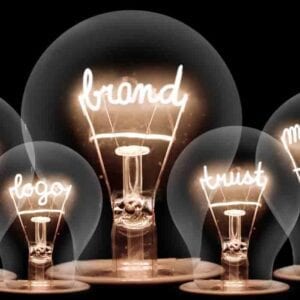 Representing Your Brand And Telling Your Story
Of course, we don't just want your audience to find out what you can do for them. We want them to understand why you're doing it.
Every brand has a story and a culture that sets it apart from its competitors. When it comes to web design, every page should share that story. We want your brand to have its own voice and personality, an identity that your audience will be able to relate to and connect with.
We're all about building sustainable relationships and delivering long-term results. We don't want one-time customers – we want potential advocates for your brand.
Are you interested in owning a creative website that appeals to the right audiences and delivers the best possible results?
Call Aardvarky Media at 01295 278777 for a consultation about Banbury web design. We'll be more than happy to show you what it takes to get the website your business deserves.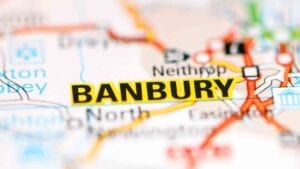 Calthorpe
Easington
Neithrop
Ruscote
Banbury Postcodes Covered
OX16 3...
OX16 5...
OX16 9...
OX17 1...
OX15 6...
OX16 0...
OX16 1...
OX16 2...
OX16 4...
Areas Covered Neighbouring Banbury
Bloxham
Bodicote
Drayton
Hanwell
Frequently Asked Questions...
How long does it take to build a website?
There's no single or simple answer to this – it depends entirely on the type of website requested. Some web graphic design projects can take several months, while others can be completed in a couple of weeks. It depends on the complexity of the site in question. Each business has its own unique specifications, and each customer has different objectives.
What is the best tool for web design?
There are lots of great web interface design tools and solutions used in the industry today, but one of the best choices for site owners who don't know much about programming is a good content management system. Content management systems like WordPress, Joomla, and Drupal have become extremely popular because of their robust features and effectivity.
What is the difference between web design and web development?
Web design and web development are two terms you'll hear a lot when you start working with websites. Web design is the art of building a website with quality user experience design, incorporating basic functionality and good aesthetics. Web development, on the other hand, focuses more on setting up custom features on your website projects.
What if you already have a website/ domain?
You can have an entirely new web design in Oxfordshire while still maintaining your existing page or domain name. The process simply entails mapping your existing domain to the new website once it is ready to go live. Web designers work with hosting providers all the time, making any project a seamless and painless experience for their clients.
How to get your website show up on Google?
There are many factors to consider if you want your website to rank highly on Google and other search engines. It takes a great deal of time and effort, and mastery of the right techniques to ensure your website ticks all the boxes. The best way to achieve this is to work with a specialist in website design in Oxfordshire.
Keeping Your Web Design Fresh
A website is your business' virtual home on the Internet. You want your "home" to be as fresh, unique and personalised as possible. A professional Oxfordshire web design agency can has the knowledge and experience to get your website ahead of the competition, while ensuring it's relevant and secure on the web.
Of course, a website planning company can only do so much without your input. As the client, you still need to do your part, and the first key factor is determining what you want your website to achieve.
Whether it's demonstrating your business' authority in its field, increasing sales or engaging more effectively with your customer base, your specialist in web design in Banbury will be able to assist.
Web Design Trends Businesses Should Consider
For many businesses, their website is the first place their potential clients and customers come to make a decision as to whether their services are worth using. So you want your business to create the right impression, especially on your target audiences.
Website conceptualization plays a huge role in ensuring your business's branding and marketing campaigns make the right impact on your target audiences. Here are some web design trends every business should consider using on their website:
Focus on video content
Use immersive, long-form multimedia.
Offer clients valuable information with, for example, "web books"
Invest in a principles-first design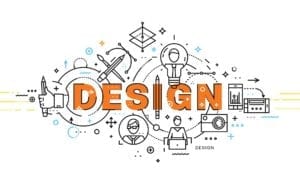 Benefits Of Content Design On Your Website
Services for web design in Oxfordshire don't just equate to creating appealing graphics and using attention-grabbing elements. These are mainly "add-ons". What you really want to focus on designing or optimising is your content: this is the main thing your audience will keep coming back to. To achieve your web content's goals, here are important things to consider:
Get input from your users
Build your content base
Make it accessible to everyone
Use seamless and consistent layouts
Designing your website is a process that you can embark on by yourself, but whether you should or not is another matter. It's a complex area, and hiring a talented and experienced web designer in Oxfordshire to guide you through this process can prove to be crucial for your business' growth.
We at Aardvarky can offer you what you need. Browse our website to find out more about what we do to help you achieve your business goals.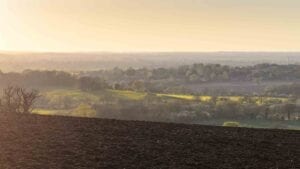 The Banbury bus terminal is within walking distance of the town centre, located at Bridge Street, OX16 5QD. There are lots of amenities close by the bus station, including fast-food restaurants, ATMs, coffee bars, parking lots, and more. If you're looking for accommodation, there are also various hotels and hostels in the vicinity.
Banbury Railway Station has four platforms. Operated by Chiltern Railways, it is located on the Chiltern Main Line, serving commuters in this town in Oxfordshire, England. The station has seen tremendous growth in passenger traffic in recent years, with figures growing by 85 per cent between 2003 and 2010 alone.
Tooley's Boatyard
In Banbury, Oxfordshire
Serving the Oxford Canal in the middle of Banbury, Oxfordshire, is Tooley's Boatyard. It is the oldest dry dock in Britain that is still in operation to this day. It was originally established to build and repair narrowboats using the Oxford Canal, and as such was a game-changer in the area's development.